Jugni By Rav is a humble beginning of a strong commitment to curate unique and elegant jewellery from all over the world. Jugni is a mutual endeavour of Rav & Mohan and their joint vision.
Jugni means 'Female Glow Fly' which stands for spirit of life, essence of life. Jugni promises to be illuminous by bringing you all radiant and dazzling ornaments that can be cherished for life. Jugni's collection aims to get women back in touch with their lively essence and roots. Every piece of Jewellery at Jugni By Rav has a tale to tell, desiring you to buy.
Jugni By Rav brings the special pieces focusing on their rare appeal. It propagates affordable prices and legitimate sales in any manner. Our philosophy is to prevent any malpractices and to be transparent towards the customer's interests.
Jugni hopes to delight the world and translate everyone's dream and inspiration into jewellery. Our Promise to you is the promise of value.
Our Mission
we believe life is a sum of all important moments and occasions. We at JugniByRav have a mission to make sure you look your best at all these special occasions with jewels that not only suit your personal style but accentuate it so that you radiate any room you enter.
Our Vision
We aim to bring our clients the highest quality products created by skilled artisans from around the world curated by a style and fashion expert team. Our clients will always be the first to have access to the next best thing in imitation jewelry.
Our Credo
JugniByRav has risen from a dream fuelled with passion, powered by deep research and knowledge of the industry and grounded by traditions and rituals of a culturally-rich heritage passed down through generations. We're here to stay and here to serve.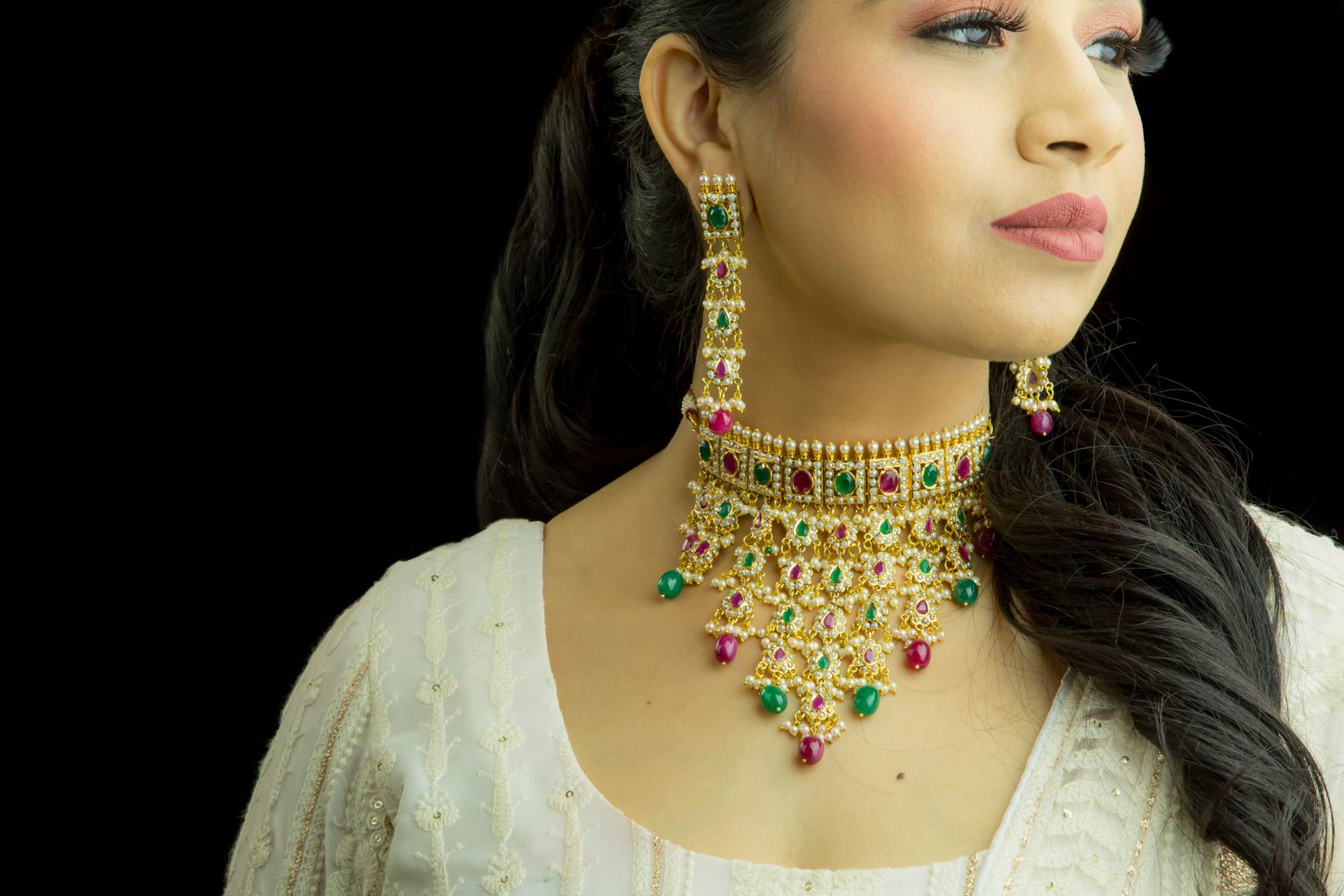 Ravneet (Rav), our founder, was born in Punjab, India and having moved to Canada in 2004 with her parents and little brother. With Immense dedication, hard work and equal support from her husband, Mohan, they put their feet forward towards curating the fine jewellery from around the World.
Rav's love of jewellery started when her mother would hand pick her jewellery. She would be so fascinated just by looking at those pieces. Her inspiration is every woman who knows she deserves the best.
Since Rav's personal style is a fusion of sophisticated and edgy, it was only fitting that Jugni's aesthetic infuses a mix of both. Jugni is Ravneet's vision and extension of her own personality.
Rav truly believes that jewellery should bring out your personality.